Bento & Bag Bundle - SAVE 20%
Regular price
$98.00 USD
Sale price
$79.00 USD
Unit price
per
Bento Large:
The zero plastic, food grade stainless steel, and silicone solution to lunchbox perfection. Our rugged and 100% leakproof, dishwasher safe design is built to withstand everything you and your child can throw at it.  The Bento Large & Small lunchboxes offer portion sized compartments to leave you satisfied with a selection of snacks only limited by your imagination.  
Materials:
Stainless Steel
Silicone
Bento Large Dimensions: 25.5cmL X 18.3cmW X 5cmH
Waxed Canvas Insulated Bag:
Introducing our eco-friendly and sustainable Waxed Canvas Insulated Bag, designed to keep your meals fresh on the move. Crafted with high-quality, water-resistant waxed canvas, non-toxic aluminium insulated lining, and durable stainless steel zips, this bag is built to last. The waxed canvas exterior gives it a rugged look while providing durability and water resistance. The insulated interior lining is easy to clean and keeps your food at the perfect temperature, whether it's hot meal or a refreshing snack and everything in between. 
It's the perfect partner for our Bento Large! The split compartments are tailor-made to house your stainless steel Bento Large in the bottom, and your favourite snacks, drinks, and utensils up top. Plus, the two straps make it easy to carry wherever you go.
Care instructions:
To clean, simply wipe it down with a damp cloth, using mild soap if required. Do not machine wash, dry clean, or bleach. Avoid exposing it to high temperatures, harsh chemicals, or prolonged sunlight as this may affect its water resistant properties. Allow to dry prior to storage. With proper care, this bag will protect your Bento from everything life throws its way. 
End-of-life instructions:
To minimise environmental impact, dispose of these materials properly at the end of their life. They were selected due to their inherent recyclable and/ or biodegradable properties. Contact your local recycler for disposal instructions and make sure to dismantle the product into its respective materials before recycling.
Materials:
Natural Canvas/ Cotton
Stainless Steel
Aluminium
Dimensions:
27cm L X 20cm W X 20cm H
Free shipping Australia wide. Dispatched within 1-2 business days.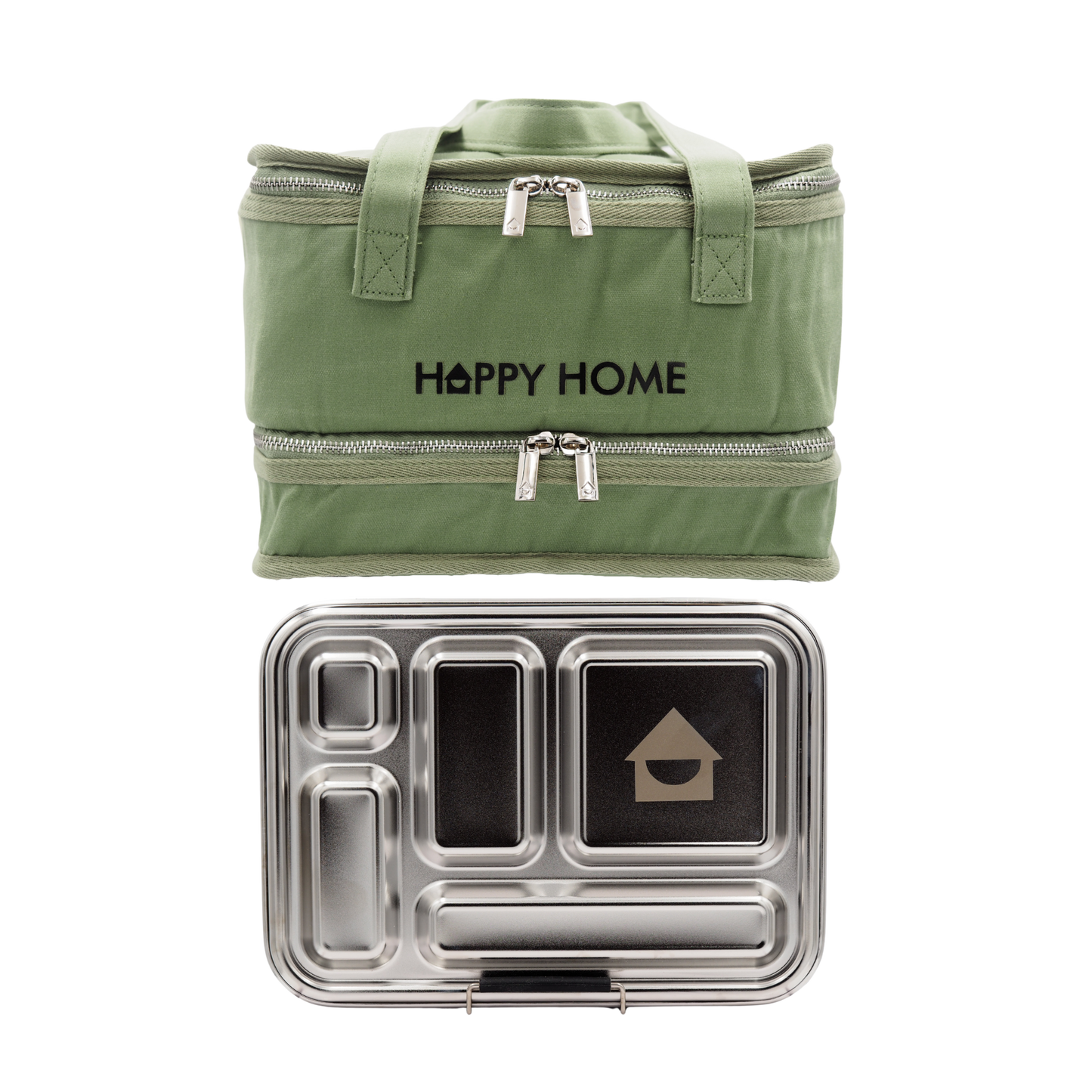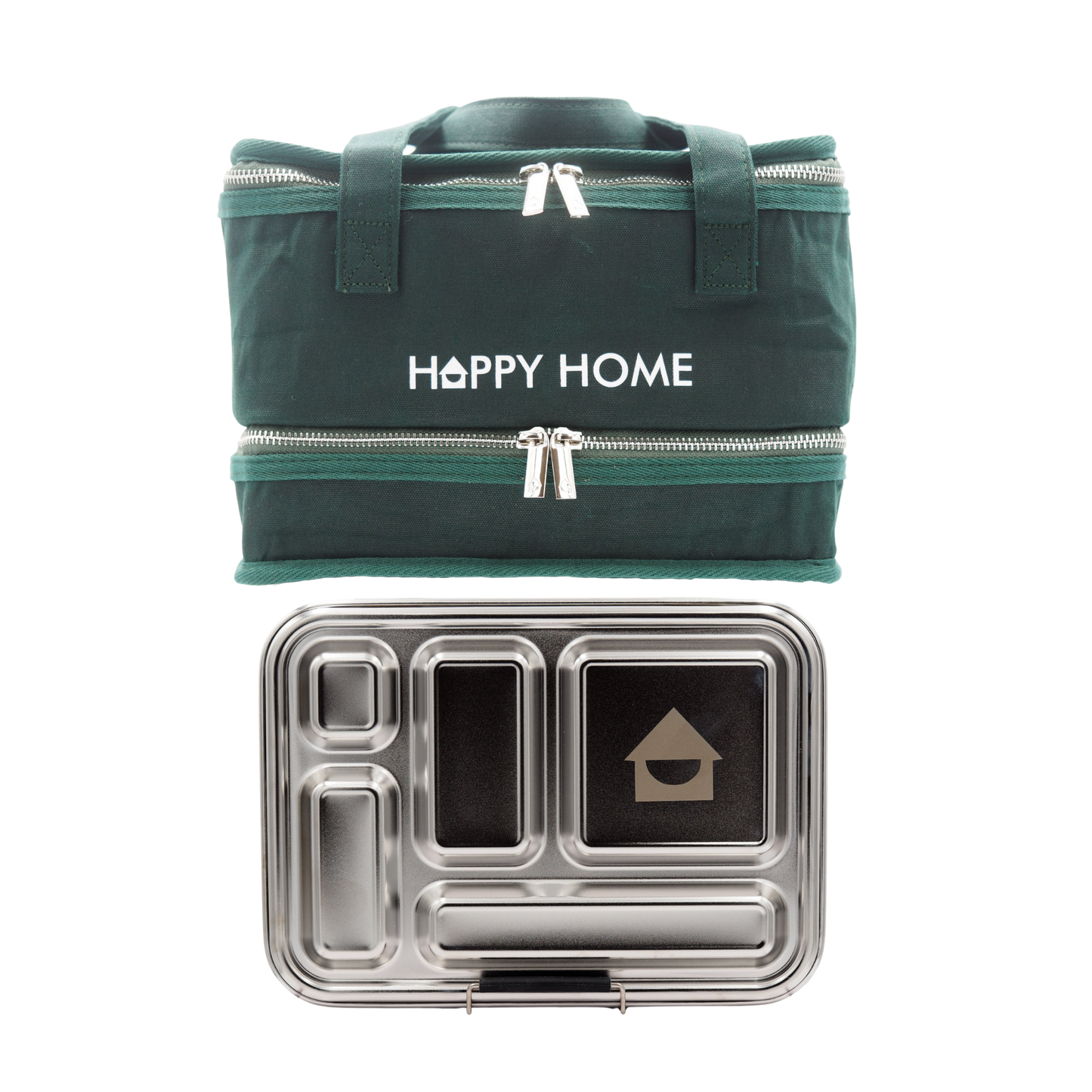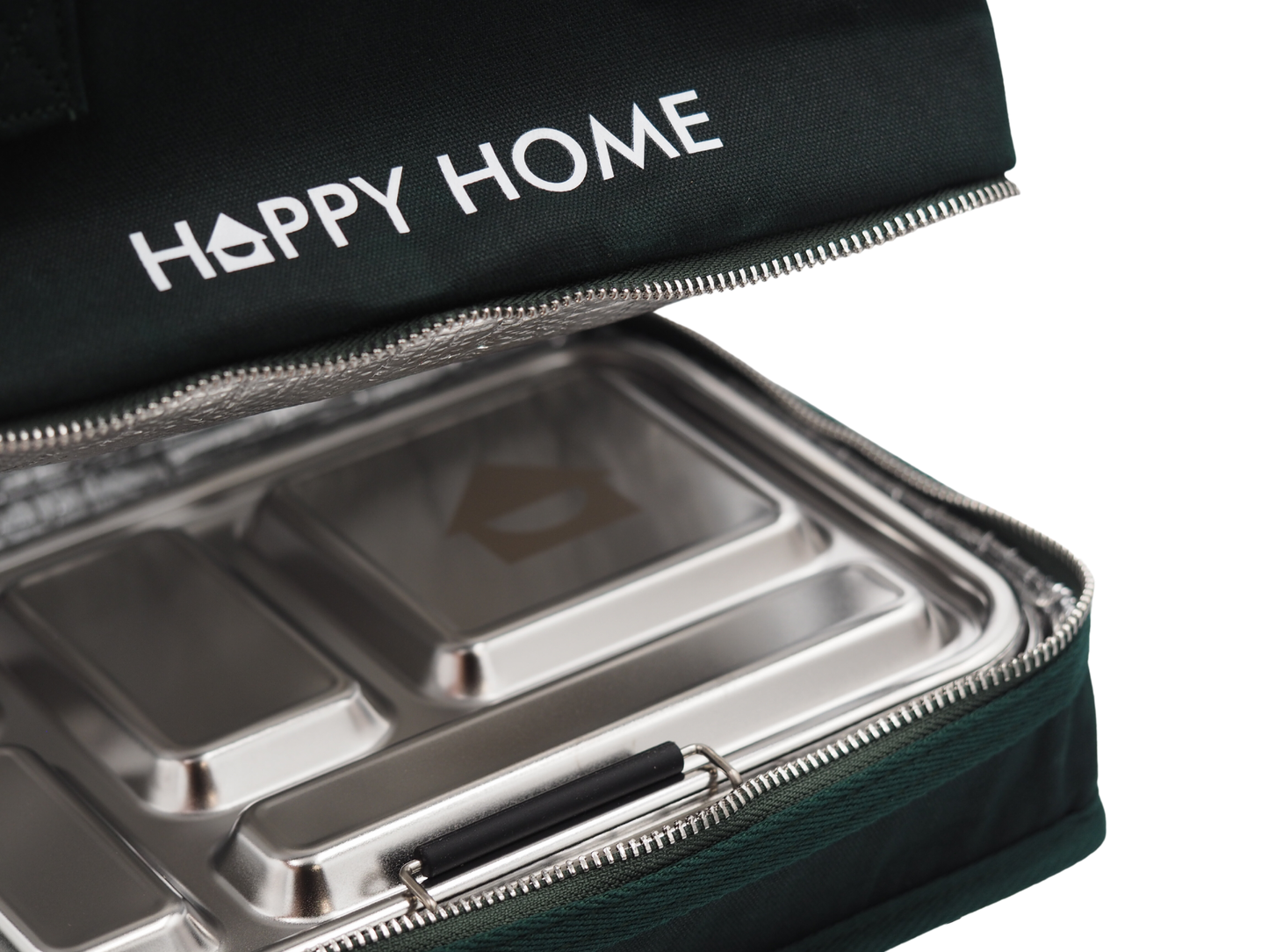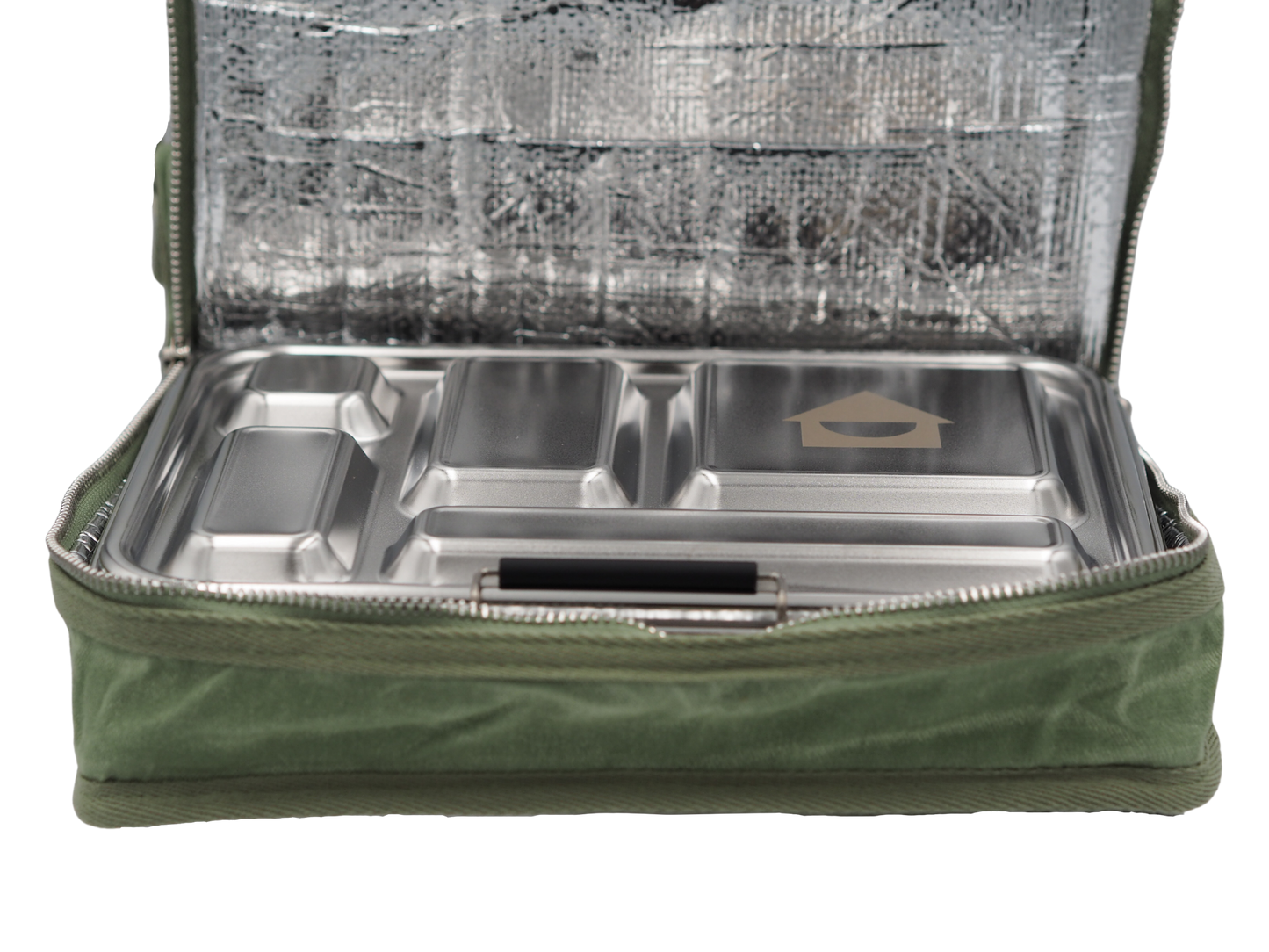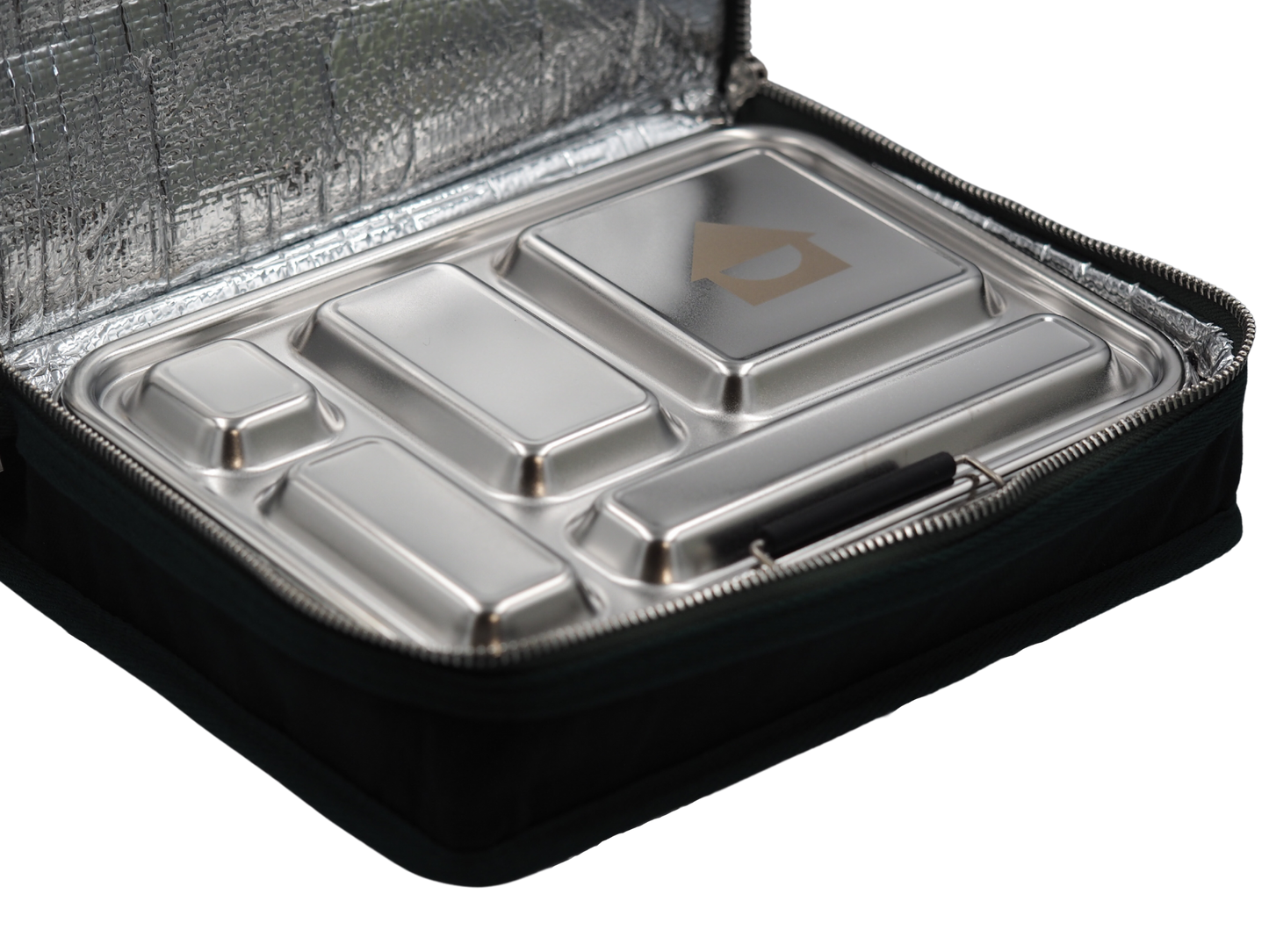 Bento Bundle
Great product no leakage through out lunch box.
Highly recommend.
My new favourite way to eat lunch!
I absolutely love these bento boxes, I got the small and large and they're such good quality. It's making my life so easy and lunch is now fun to eat!!! Would recommend :)
Leak proof & dishwasher friendly!
Love my Happy Home bento box. I've tried so many that leak all through my childrens school bag, this has been a game changer for us 🥰